Every year water from flooding and severe weather causes extensive damage to equipment.
ITW Pro Brands manufactures products for flood clean-up solutions.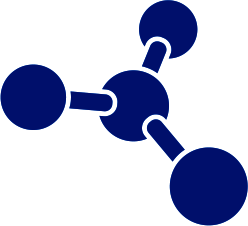 ITW Pro Brands offers product solutions to keep operations running.
The voice of our customer is our most valued resource. Through collaboration with end-users, we translate needs into value-added product offerings; driving further efficiencies and investing that value back into our customers' operations.
Lubricants
Our LPS®, Rustlick™ and Accu-lube® brands offer lubrication products for the most demanding industrial needs. From general purpose, wet or dry film, chain and cable or MQL, we have a product that will deliver on results and minimize costly downtime.
Corrosion Inhibitors
When corrosion and rust are a concern, you can trust LPS® and Rustlick™ products to protect your work. Check out our range of moisture absorbing, displacing and protective coatings and see why investment in prevention saves time and money in the long run.
Cleaners
In addition to SCRUBS in-a-Bucket® Hand Cleaner Towels, we offer a variety of other targeted application cleaners for virtually any industrial cleaning need. From degreasing to electrical cleaners to disinfectants, our products are developed for professionals to deliver quick results that keep operations clean, maintained and running.
Marking
Almost 100 years ago, DYKEM® STEEL BLUE® set the industry standard for layout fluids and we've grown to provide a full line of specialty industrial marking products. Whether you need a permanent, removable, high temp, high purity mark or a paste that indicates torque or tampering, depend on DYKEM® to deliver.
Mold Release
Our Diamondkote™ and Crystal mold releases offer innovative formulations and customized solutions. The specific chemistry within our products provide unsurpassed performance for rubber, composite, urethane and plastic molding applications bringing increased efficiency and overall quality to operations.