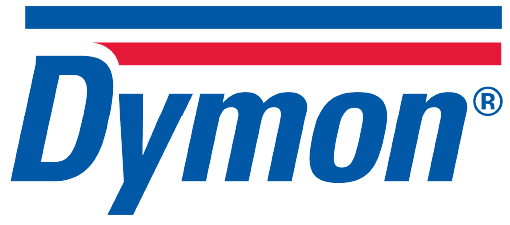 Professional-Grade Specialty Cleaners
Dymon Brand professional-strength aerosol and bulk products include disinfectants, enzyme and odor-control products, cleaners, insecticides, floor products, and degreasers. Our extensive product offering fits into any jan/san or industrial cleaning program and features improved formulations for more efficient cleaning with less environmental impact.
Leading The Way
The Dymon company was founded in 1970 and was known as the "New Idea Company". Introducing a number of "firsts" in product formulations and packaging technology, their approach revolutionized the ready-to-use market for cleaning products. 
Did you know: The Dymon brand introduced the first jelled degreaser and foaming disinfectant formulations available in an aerosol. -