FRANKLEEN #1 Water-Based Cleaner for Elastomer Molding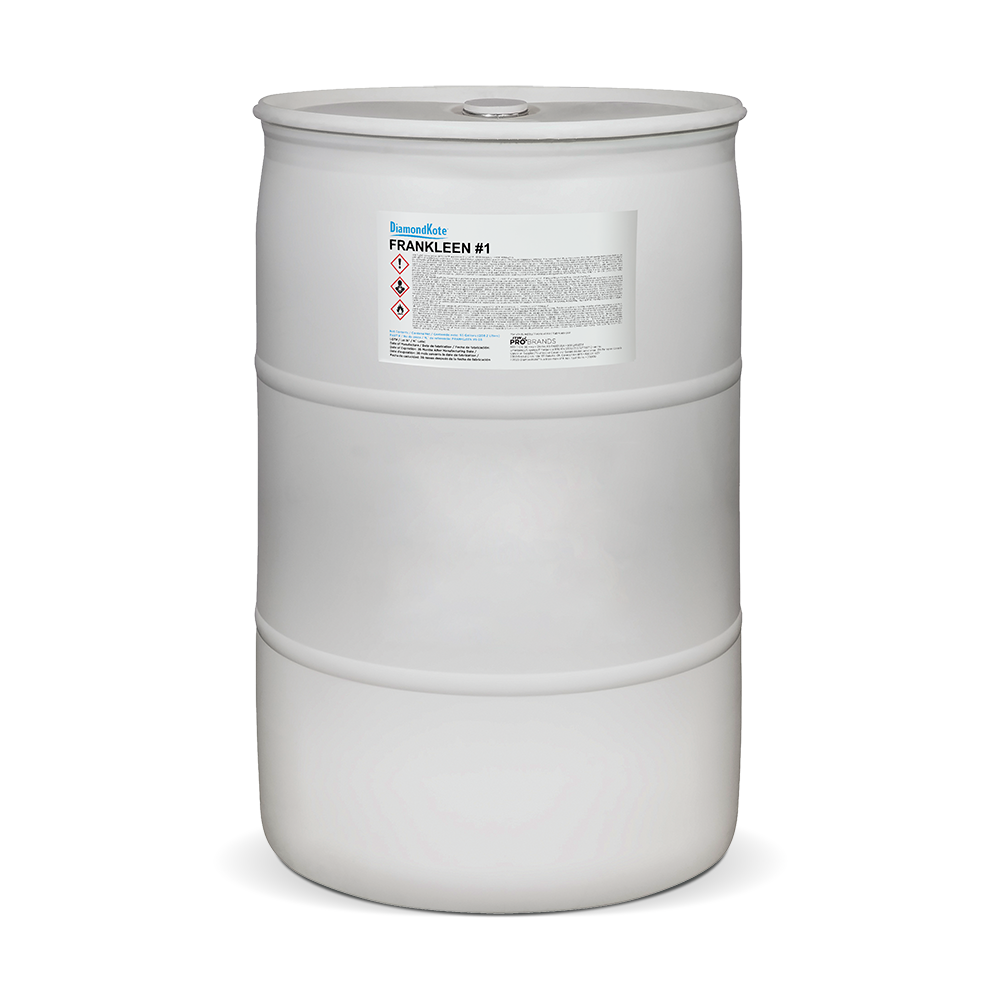 Frankleen #1 mold cleaner is designed to clean urethane residue, thermoset elastomers,  phenolic/polyester/vinyl ester resins, waxes, soaps, silicon fluid or polymers, and  polymeric release agents from metal and composite tooling.  Frankleen #1 can be applied  onto hot or cold molds via brushing or wiping and comes water-thin for easy application.
Diamondkote Mold Cleaners and Release agents by ITW Pro Brands are designed to provide the molding industry incredible value, and are used worldwide for some of the most demanding molding applications. Our releases promote clean tooling, reduce re-application, and lower scrap rates in molding operations - all allowing for higher levels of productivity versus competing products. We are known world-wide for ease of application, minimal build-up, higher productivity, and lower scrap rates.

Founded as Franklynn Industries, Inc. in 1991 offering DiamondKote, Aqualift, and later added Crystal brands.  Now part of the ITW Pro Brands team.

FEATURES
Completely compatible with water
Non-flammable
Quick removal of polymer remnants
Good solvency and detergent power
Eliminates need for sandblasting
APPLICATIONS
Cleaning tooling used for Elastomeric molding across a variety of product & material types
Replaces cleaning processes using abrasive media blasting
MATERIALS
Urethane Residue
Thermoset Elastomers
Phenolic/Polyester/Vinyl Ester
Resins
Waxes, Soaps, Silicon Fluid or Polymers
Polymeric Release Agents
Packaging Details
| Part No. US | Net Contents | Container Type | Units/Case |
| --- | --- | --- | --- |
| FRANKLEEN #1-03 | 55 gal | drum | 1 |
| FRANKLEEN #1-12 | 1 gal | bottle | 1 |
Search for discontinued products in the SDS Finder
Properties
| | |
| --- | --- |
| Appearance / Physical State | Liquid |
| Color | Clear |
| Odor | Mild. Amine-like. |
| Boiling Point / Range | 372.2 °F (189 °C) |
| Flash Point | 109.4 °F (43.0 °C) |
| Vapor Pressure | 0.5 mm Hg @20°C |
| Vapor Density | 3.4 (Air=1) |
| Auto-Ignition Temperature | 518 °F (270 °C) |